Electric forklift truck
RCE 25-35
The uncomplicated one.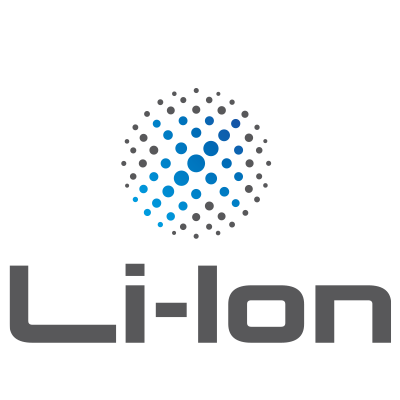 Load capacity

3500 kg

Rated lift

6500 mm

Speed

15 km/h
Does its job. Period.
Forklift is that simple.
Whenever you need to get a job done, the new RCE electric forklift truck is there when you need it. Occasional transport and stacking tasks either indoors or outdoors are just its thing. This forklift truck has everything that makes a solid helper: power, robustness, efficiency. With its high-performance AC motor, any task is completed swiftly. Good all-round visibility allows you to transport your goods easily and safely – and, if you wish, with automatically adjusted cornering speed, which further increases safety during operation. The RCE lithium-ion version also features a quick-charge access, which enables fast and flexible charging and interim charging anywhere, at any time. Even purchasing it is easy for you: The RCE is available at short notice, can be ordered online and is available with three pre-configured equipment packages. All of this at an attractive price with the quality and service from STILL. So, get your hands on it.
Request to: RCE 25 - 35
Please fill out the form below. We will get back to you as soon as possible.
---
The RCE 25 - 35 in detail
The "Simply Efficent" factors: Performance attributes as a measure of economic efficiency
Simply easy
Efficient, fatigue-free operation
thanks to the ergonomically and intuitively designed operator's cab, where all control elements are in the field of vision and can be reached easily
Ergonomic leg position and plenty of room to move
in the spacious footwell

Precise load handling and sensitive steering
thanks to the intuitive single-pedal operation and the tried-and-tested STILL multi-lever hydraulics operation
Unobstructed visibility for efficiency and safety:
large windows on all sides and narrow rear overhead guard bars make it possible to keep an eye on everything from the operator's seat
High level of handling performance and safety
thanks to the large colour display, which clearly displays important information such as driving direction, battery level and driving programme

Comfortable in every direction:
the rear grab handle with integrated horn button ensures optimum safety and an ergonomic posture even when reversing
Simply powerful
Efficiency in the warehouse:
the RCE/RCE Li-Ion can lift up to 3.5 tonnes with a load centre of 500 mm and particularly economical energy consumption
Impressive goods handling
thanks to powerful, low maintenance motors, a lifting height of up to 6.5 metres, as well as a maximum driving speed of 15 km/h – all with excellent manoeuvrability
Powerful and efficient even in tough environments
thanks to frontwheel drive and encapsulated, maintenance-free 80 V AC drive motor
Robust, long-lasting and low-maintenance:
tough materials are used for exposed components (steel instead of plastic), and there are additional covers for sensitive elements such as lights or lamps
Also ideally suited to outdoor use
thanks to high ground clearance and an optional closed operator's cab for reliable protection against harsh weather conditions
Simply safe
Safe load handling
thanks to bend-proof and torsion-resistant mast profiles

High stability
due to the truck's low centre of gravity

Safe driving
with the optional driver assistance function Curve Speed Control

Reliable roll-away protection
due to the mechanical, foot-activated parking brake
Comfortable getting on and off
thanks to the grab handle and nonslip step edges

See and be seen:
the RCE/RCE Li-Ion can optionally be equipped with further safety features, including panoramic rear-view mirrors, glass roof, sun visor or Safety Light
Simply flexible
Individual adjustment of the workplace
thanks to three spacious storage areas and an infinitely adjustable steering column
Driver comfort and ergonomic working:
the workstation can be flexibly adjusted to different operating conditions

Safe and situational load handling
with the sensitive multi-lever hydraulics operation
Convenient interim charging at any time with the lateral access for quick charging on the lithium-ion version
Simply connected
Fast service analysis and parametrisation of settings
thanks to CAN bus interface
Request to: RCE 25 - 35
Please fill out the form below. We will get back to you as soon as possible.
---
Forklift truck tests
Independent forklift test F+H
"STILL RCE 25: A solid basic model for routine use"
Lifting speed with 1000 kg load (cm/s)
37,8 cm/s
Performance Modus
37,8 cm/s
Efficiency Mode
Practical operating time at max. battery power (h:min)
Driving speed with 1000 kg load (km/h)
13,7 km/h
Performance Modus
13,7 km/h
Efficiency Mode
---
Model Overview
| Model | Maximum capacity (kg) | Maximum lift height (mm) | Travel speed (km/h) | Battery voltage (V) |
| --- | --- | --- | --- | --- |
| RCE 25 | 2.500 | 6.500 | 15 | 80 |
| RCE 30 | 3.000 | 6.500 | 15 | 80 |
| RCE 35 | 3.500 | 6.500 | 15 | 80 |
---
Downloads
The document provided for download is the updated version of the operating instructions for the standard truck. It does not include descriptions of customer options (Customer Option). For a concrete truck, please request the respective specific manual according to the serial number and the year of production from the STILL spare parts service.
---
Contact
Fill out the form
We will get back to you as soon as possible.
Call your expert advisor
The direct wire to your expert advisor
Request to: RCE 25 - 35
Please fill out the form below. We will get back to you as soon as possible.
/4336/11613/11617/11693/29623