Electric forklift truck
RXE 10 – 16C
The zippy one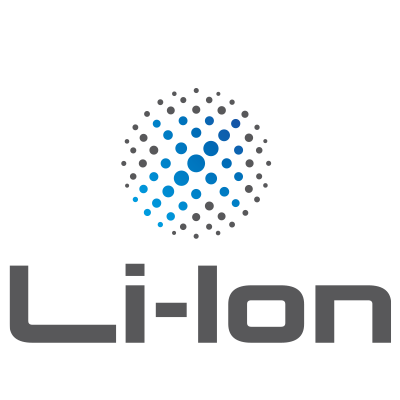 Load capacity

1600 kg

Rated lift

6810 mm

Speed

12 km/h
Great in the smallest of spaces
Turn it any way you want, the RXE 10–16C simply fits. Always. The youngest and smallest member of the electrifying STILL electric forklift truck family is one of the greatest in terms of performance: compact as it is, it shines with a perfect balance of driving comfort, manoeuvrability and safety – even when things get really tight. Be it in HGVs, containers or narrow aisles, the RXE 10–16C is incomparably efficient and agile in the smallest of spaces thanks to its compact dimensions and sensitive steering. And that is precisely why it is so versatile.
Whether it is in the food industry, at logistics service providers, in production supply or in joint warehouses of large retailers, the compact three-wheel counterbalanced forklift truck inspires as an efficient helper for loading and unloading HGVs or containers as well as for transporting pallets in the warehouse. With a top speed of 12.5 km/h, it gets a lot done very quickly. And to ensure that not a single moment of its electrifying dynamics is lost for safety reasons, it is equipped with the proven Curve Speed Control as standard. This keeps you safely on track at all times – even in the tightest of curves. So when it comes to moving 1.0 to 1.6 tonnes in a space-saving way, the RXE 10-16C is the perfect choice! With its wide range of equipment options and assistance systems, it is also an attractive upgrade from the high lift stackers, with increased comfort and added safety. All this makes it the perfect successor to the legendary STILL RX 50, one of the best-selling electric forklift trucks in its class ever. Proof that the RXE 10–16C fits the bill. Always.
Request to: RXE 10 – 16C
Please fill out the form below. We will get back to you as soon as possible.
---
The RXE 10 – 16C in detail
The "Simply Efficent" factors: Performance attributes as a measure of economic efficiency
Simply easy
Familiar, intuitive handling
thanks to the uniform operating concept across the RX electric forklift truck family
Relevant information and performance functions
clearly available in STILL Easy Control Bordcomputer
Perfection in confined spaces:
compact truck dimensions and extremely high manoeuvrability allow for working in narrow aisles

Always available
thanks to the lateral quick-charge access for optional lithium-ion batteries
Simply powerful
Powerful and reliable
thanks to maintenance-free rotary current drive in 24 V technology

Impressive productivity
thanks to a lifting capacity of up to 1.6 tonnes with a load centre of 500 mm

Effective material handling
thanks to a maximum driving speed of 12 km/h when laden

Supports the driver
with smart assistance functions

Ready at all times
thanks to the optional lithium-ion technology
Simply safe
Safe and precise handling:
high-precision hydraulics and agile driving dynamics

Optimal all-round visibility
thanks to slim mast and visibility-optimised protected roof bars

Systematic safety
thanks to the (optional) daily pre-shift check in the display

Maximum safety at work
thanks to individually configurable equipment options – from indicators to Safety Light 4Plus safety lighting and curve speed control

Safe load handling
thanks to numerous assistance functions such as lift height display and overload detection
Simply flexible
Individual control options for optimal driver comfort:
multi-lever, mini-lever, Fingertip or Joystick 4Plus
Perfect for any application
thanks to a flexible portfolio with a wide range of equipment options
Flexible use in forklift truck fleets thanks to the uniform operating concept across the RX series:
drivers can switch between RXE 10–16C, RX 20 and RX 60 easily and without training time
Simply connected
Can be optimally networked via an optional interface,
which allows for uncomplicated integration into fleet management systems such as STILL neXXt fleet
Controlled use and protection against incorrect operation
thanks to optional access control


Request to: RXE 10 – 16C
Please fill out the form below. We will get back to you as soon as possible.
---
Model Overview
| Model | Maximum capacity (kg) | Maximum lift height (mm) | Travel speed (km/h) | Battery voltage (V) |
| --- | --- | --- | --- | --- |
| RXE 10 | 1.000 | 5.610 | 12 | 24 |
| RXE 13 | 1.300 | 6.060 | 12 | 24 |
| RXE 15 | 1.500 | 6.810 | 12 | 24 |
| RXE 16C | 1.600 | 6.810 | 12 | 24 |
---
Downloads
The document provided for download is the updated version of the operating instructions for the standard truck. It does not include descriptions of customer options (Customer Option). For a concrete truck, please request the respective specific manual according to the serial number and the year of production from the STILL spare parts service.
---
Contact
Fill out the form
We will get back to you as soon as possible.
Call your expert advisor
The direct wire to your expert advisor
Request to: RXE 10 – 16C
Please fill out the form below. We will get back to you as soon as possible.
/4336/11613/11617/11693/22850